I bet you all want to see what I made using Jalie 2568. Well I can tell you I now have a full drawer of band new undies! I played around with the different styles available in the pattern, and also the different sizes...One thing for sure, smaller sizes are waaaayyyy cuter than the bigger sizes!
Je suis convaincue, que vous êtes curieuses de voir ce que j'ai fait avec le patron Jalie 2568. Je peux maintenant dire que j'ai un tiroir tout plein de nouvelles bobettes! J'ai profité de cette occasion d'essayer différent tissus et types d'élastiques. Je peux aussi confirmer que les bobettes en petite taille sont pas mal plus cute!
I worked with different fabrics and elastic just to see what the results would be. the first pair with the orange trim is almost a mesh type fabric with a good amount of stretch in both directions, and the orange is fold over elastic (FOE). The fabric is very light weight but easy enough to sew because it isn't silky.
I used a picot elastic and a three step zigzig to stitch on the elastic to avoid having the stitches pop. The fabric is a cotton lycra blend. No elastic needed at the legs with the boycut, I just finshed off the hem using my twin needle.
Donc pour commencer, la première paire, j'ai fait avec un tissu genre mesh bien extensible des deux sens, et la finissions est faite avec un élastique plié double orange. C'était assez facile à coudre parce-que le tissu n'est pas soyeux.
Ensuite j'ai essayé la finition avec un élastique picot, j'ai pris le point zigzag a trois étapes pour éviter que mon fil casse. Pour la jambe j'ai simplement pris mon aiguille double. Ce n'est pas nécessaire de mettre un élastique pour la coupe garçonne.
Now get ready for the cutest thing EVER! I was able to make a pair for the JubeJube in my left overs! All this using the same pattern because this pattern contains 27 sizes! The fit is perfect on her too. I get discouraged by the undies in the girls' clothing department, the fabric is so flimsy and the elastics come apart after two washes. I love that this cut of undies gives children that full coverage.
Maintenant vous comprenez ce que je voulais dire...pas mal cute la paire que j'ai fait pour JubeJube à partir de mes reste. Et bien sure un seule patron a acheter parce-que les 27 grandeurs sont incluent. J'ai tellement horreur des petites culottes qu'on retrouve dans le départements des filles, le tissu et tellement mince et les élastique ne tiennent plus après deux lavages. Je peux aussi confirmer que cette coupe donne vraiment une belle couverture où nécessaire ;)
OK, one last pair...The Brazilian cut. These are so quick to make especially if you already have the lace band available to you.
Dernière paire, la coupe Brésilienne. Super facile a faire si vous avez les bandes de dentelle.
Literally two seams to sew (I used my serger) and then stitching in the lining...and done!
C'est vraiment simplement deux coutures (j'ai utiliser ma surjeteuse) et ensuite de pique la doublure, et c'est fini!

* I got the pattern for free in exchange for the review, but all opinions are my own!



Giveaways
Click the image below now for a chance to win a bundle of 3 Craftsy classes (your choice):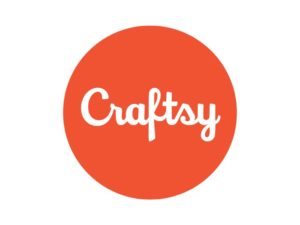 Stay with us through to the end of the tour for a chance to win additional prizes:
complete kits to make your own bra,
bra- and swimsuit-making classes,
fabric, and more ...
---
Tour Schedule Itinerary
Follow the magical tour to see what we all have under our clothes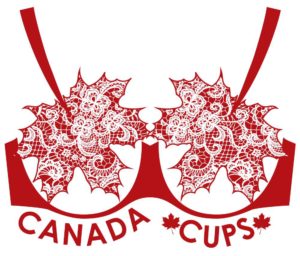 // Please note that none of these post links are available before the scheduled date. If you click on one too early, you will get an Error 404: Page not found. You know about those, right? //
Sunday, September 11
Monday, September 12
♥
Tuesday, September 13
♥
Wednesday, September 14
♥
Thursday, September 15
Friday, September 16
Saturday, September 17
Sunday, September 18
Whoohoo! It's giveaway day today!
Monday, September 19
Have you entered the giveaways yet? Today's your last chance.
Tuesday, September 20
Giveaway winners announced on all the blogs:
Life of a Fairy Bra Mother
,
Little Heart Threads
,
Glitter in my Coffee
,
Michelle's Creations
,
Mrs. Weaver's Finest Unmentionables
,
Braphoria
,
Gracious Threads
,
Élégantine!
,
Shelaine's Designs
,
That's so Venice
,
Sprouting Jubejube
,
Flying by the Seam of my Pants
,
The Wild Stitch
,
Farthingales Corset Blog
After September 20
Come back to visit all the blogs for followup posts. It's always fun!
Craftsy class discounts expire at midnight

Sept. 30
---